Beaches
Fun in the Sun with Bluegreen Vacations
A beach vacation is more than just sand and water. It's a setting for lifelong memories. And not all beaches are created equal. Some offer the perfect patch of sand for relaxation, while others invite water sports and seaside activities. That's why Bluegreen Vacations ownership entitles you to so many beach vacation destinations. From Florida's coastlines to the shores of Aruba, the Bahamas, the Carolinas and Atlantic City, Bluegreen Vacations has the perfect beach for you.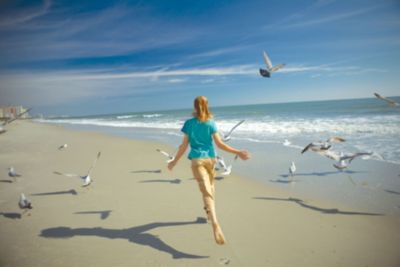 Enjoy oceanfront dining and entertainment in Myrtle Beach
In case you are looking for a sunny retreat in South Carolina, Myrtle Beach has miles and miles of golden-sanded oceanfront. And if you haven't been there lately, you might not know about the Oceanfront BoardWalk and Promenade. Besides serving as a 1.2-mile alternative to a shoreline stroll, the BoardWalk has become a center of beachside shopping, entertainment and fun.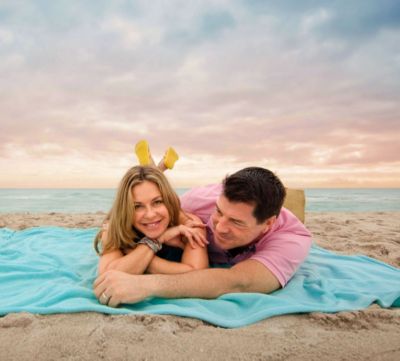 Daytona Beach is as popular as ever
Practically every coastal community in Florida can tempt tourists with some form of beachfront. But very few have the enduring reputation of Daytona Beach or a beach that can live up to it. The very words "Daytona Beach" remain a powerful magnet for beach vacationers, generation after generation, and if you think that it's past its heyday, then you haven't been there lately. Learn More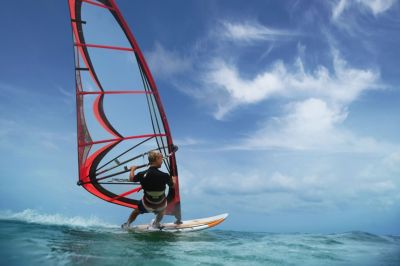 Aruba can be relaxing or rousing: Your call
This little island just off the coast of Venezuela features some of the most inviting beaches in the entire Caribbean. Eagle Beach—where miles of superfine white sands meet clear turquoise waters that stretch from here to the horizon—epitomizes the beauty of the tropics. Your beach vacation can be as tranquil and idyllic as you want it to be—or as exciting as you want it to be. Learn More