Cityscapes
Big City Vacation
If you've walked the streets of any great American city, you know the unique feeling of exhilaration. The color. The buildings. The bustle. The sophistication. So many of your fellow pedestrians are hurrying to work or an appointment, but you're on nobody's time but your own, thanks to Bluegreen Vacations. Whether you're thump-thump-thumping up and down the Atlantic City Boardwalk in a rickshaw, club hopping in South Beach Miami or dropping a dollar into the saxophone case of a New Orleans street musician, a city vacation offers the kind of good times and delights that are the essence of vacation ownership.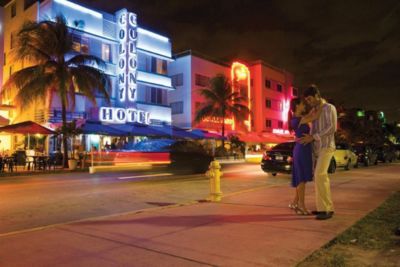 Miami, Florida, sizzles till all hours
All of South Florida is a true international melting pot, but Miami—South Beach in particular—is the heat source that simmers the spices. Sometimes racy, usually crowded and always open till whenever-o'clock, South Beach is your destination for unique dining, insane partying and some of the best people-watching opportunities on the planet. Learn More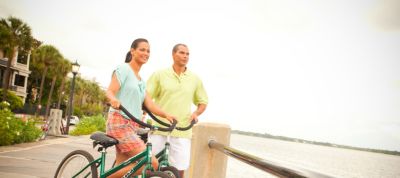 Charleston, South Carolina, is a Lowcountry high point
Charleston quickly comes to mind when the discussion turns to cities that epitomize not only Lowcountry charm but the contemporary South. In this setting of cobblestone streets, antebellum homes and colonial churches dwells a culture that earned Charleston acclaim as the "No. 1 U.S. City" in the 2011 Conde Nast Traveler's Readers Choice Awards. Learn More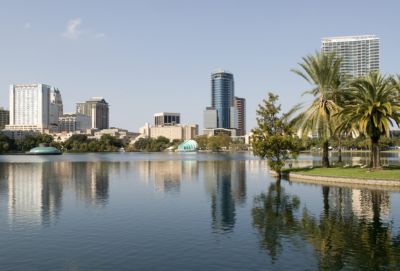 Orlando, Florida, is more than mice and movies
International Boulevard is not an inappropriately named major thoroughfare. But Orlando probably never will get the credit it deserves as a truly cosmopolitan city as long as its world-famous theme parks make it family entertainment capital of the galaxy. Even so, visitors with refined appetites are discovering a city of art, culture and great food. See why Orlando is the perfect place for a city vacation.