Family Fun
Family fun is year-round at Bluegreen
Where will your next family vacation take you? Bluegreen Vacations offers a wide selection of family-fun destinations. Top picks include Orlando, with exciting theme parks that make it a perennial favorite for kids of all ages; Myrtle Beach, a charming seaside town with miles of inviting white sand beaches; and the Smoky Mountains, Gatlinburg, where sparkling waterfalls and streams crisscross the lush green Appalachians and cool the warm summer air. At Bluegreen, we help create vacation memories that last a lifetime.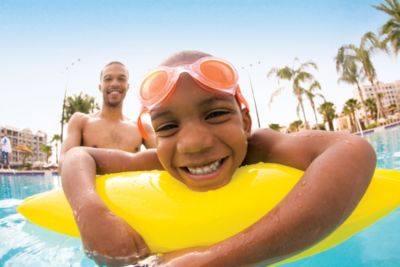 Orlando, Florida: the capital of family fun!
Want to see your kids get more excited than Christmas morning? Just mention Orlando, Florida or Disney and watch them start bouncing off the walls! And it's no wonder, since Orlando is home to world-class entertainment venues and attractions designed to capture the imaginations of both kids and adults, including Magic Kingdom® Park, Epcot®, Universal Orlando®, SeaWorld® Orlando and many more.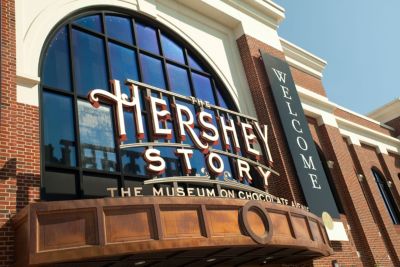 Hershey, Pennsylvania: Chocolate is chief
Millions of visitors bring their sweet tooth to Chocolate Town USA every year. What's more fun than a city with streetlights shaped like Hershey Kisses? OK, maybe touring the factory where world-famous chocolate treats are made and then shopping at the factory store, followed by (if the kids haven't upset their stomachs with too much of a good thing), thrill rides at HERSHEYPARK®. Learn More
Wisconsin Dells: Water parks are wonderful
The Wisconsin Dells, for generations one of the premier destinations for family fun, can bill itself—among other distinctions—as the water park capital of the world. Water parks abound, indoor as well as outdoor. The Dells—in the center of the state, north-northwest of Madison—are home to the first such indoor park as well as some of the most elaborate outdoor parks. Learn More