Design your ideal getaway to Oranjestad, Aruba
At just 19.5 miles long and 6 miles wide, Aruba is the smallest of the Leeward group of Dutch Caribbean Islands—and it is mostly desert! Yet, Aruba boasts one of the highest rates of repeat visitors in the Caribbean. Part of its allure may be that it sits cozily outside the hurricane zone and has an average temperature of 82 degrees. Then there's the abundant year-round sunshine, crystal-clear skies and virtually rain-free days. Don't forget the friendly atmosphere and courteous nature of the locals, who speak a creole mix of Dutch, Spanish, Portuguese and West African dialects called Papiamento.
With little or no current and 60 to 100 feet of visibility, Aruba's shallow waters provide ideal conditions for snorkeling adventures. Snorkels, masks and fins can be rented at numerous shops across the island, so getting started is easy. For good bargains and a haggling experience like no other, be sure spend some time on Main Street. This mainstay of Oranjestad's shopping is lined with duty-free stores that have plenty of souvenir keepsakes to take home from your vacation.
THINGS TO DO IN ARUBA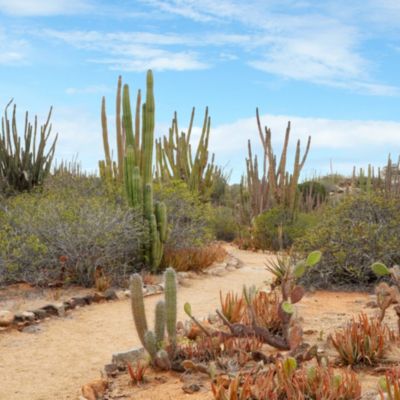 Arikok National Park
This park occupies approximately 20 percent of Aruba's already limited space. With miles of meandering hiking trails, this wilderness preserve offers up-close and personal views of hearty desert vegetation, rare cactus and fascinating wildlife.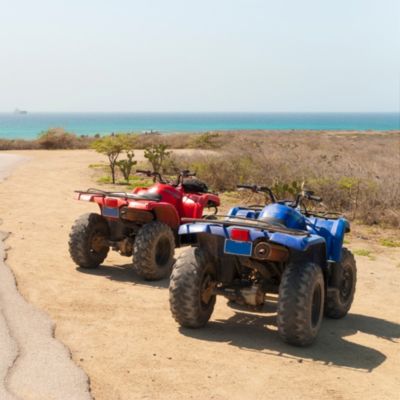 Action Tours Aruba
Venture off the beaten path in an all-terrain vehicle to explore the Aruba countryside in areas not always accessible on foot. Guided ATV Quad Racer tours offer plenty of excitement and provide great views of the rocky coastline.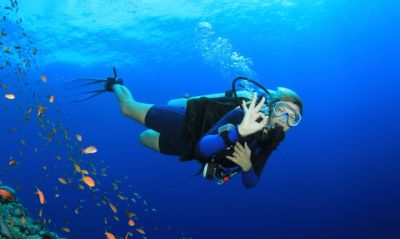 Wreck Diving
Peek under the sparkling blue waters and discover fascinating submerged ships. Aruba is known as one of the premiere wreck diving destinations with plenty of sunken treasures including the Antilla, a 400-foot German freighter.
AREA MAP
Club Associate Resorts were not originally developed by Bluegreen but are included in the resort portfolio to expand the choices available to Bluegreen owners in a variety of attractive vacation destinations.