Design your ideal getaway to Panama City Beach, Florida
Panama City Beach is a top-rated destination for activities along sugar-white sand. Spend the day relaxing on a lounge chair on the beach or swim in the warm, inviting waters of the Gulf of Mexico. With more than 9 miles of shoreline, opportunities for water sports and aquatic activities are almost limitless. Those looking to get up close and personal with the creatures of the deep can go snorkeling or scuba diving. Anglers can take part in deep-sea fishing excursions to reel in the prize catch. Parasailing and Jet Ski® adventures are also available.
As vacationers would expect, this waterfront town is a seafood lover's dream. Fresh fish is served daily at almost every restaurant in town. At Pier Park, dining options for every member of the family are available at some of the most recognizable restaurant names. This hotspot is also the place for shopping at a wide variety of retailers. There's even a SkyWheel® for those who want to go for a spin. Tropical-themed water parks and state parks with hiking, protected nature preserves and boating offer many reasons to put Panama City Beach on a vacation bucket list.
THINGS TO DO IN PANAMA CITY BEACH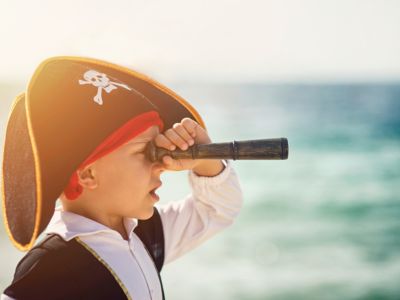 Sea Dragon Pirate Cruise
Sail away with the captain and his crew for an exciting day at sea. Every two-hour sightseeing cruise also includes entertaining pirate activities like swabbing the deck, searching for sunken treasure and water gun fights on deck.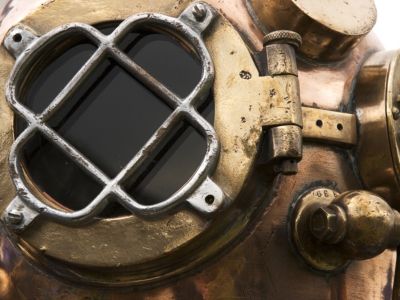 Museum of Man in the Sea
Dive in and discover a world of interactive exhibits and fantastic displays. Climb through a submarine, wear a brass diving helmet and learn about the techniques ancient divers used to breathe while exploring under water.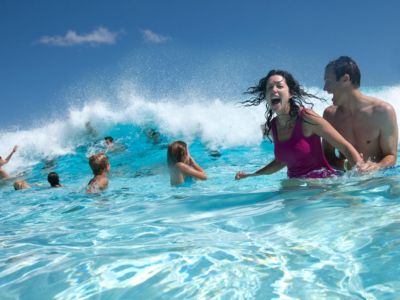 Shipwreck Island Waterpark
Make a splash with fun-filled aquatic activities for the entire family. Crash waves in a 500,000-gallon wave pool, race other swimmers down Pirate's Plunge Racing Slide or zip line off a replica 17th century sailing ship.
AREA MAP
Associate Resort
Club Resort
Club Associate Resorts were not originally developed by Bluegreen but are included in the resort portfolio to expand the choices available to Bluegreen owners in a variety of attractive vacation destinations.
Club Resorts are typically developed and/or managed by the Bluegreen family of companies. Each resort is held to the high Bluegreen standards for accommodations, amenities, service and hospitality.