POINTS = VACATION
Vacation Points are the "currency" owners use to book stays at resorts across a range of destinations within the Bluegreen network. In other words, Points equal vacations! But it doesn't stop there. Vacation Points can also be exchanged, converted and even saved to give you and your family a range of vacation options beyond the Bluegreen Vacations resort network.

Using Points
Each resort villa is allocated a Points value based on factors including resort location, seasonal demands, room size, and days of the week that the stay is booked. Each of these will determine how many Points are needed for any resort stay.

Points Usage
Here are few examples showing how many Vacation Points you'll need to book a stay at a Bluegreen resort based on resort location, season, villa size and type, and number of nights stay.
3,000 Vacation Points*
3-Night July Stay
Studio Suite
Bluegreen at TradeWinds
St. Pete Beach, FL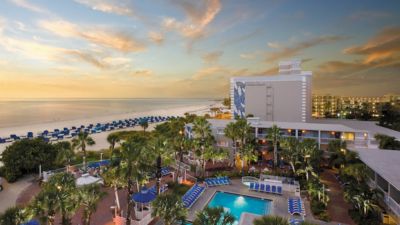 6,000 Vacation Points*
7-Night March Stay
1-Bedroom Suite
Mountain Run at Boyne™
Boyne Falls, MI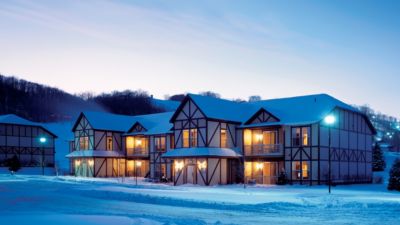 9,000 Vacation Points*
3-Night June Stay
Hotel Suite
Hotel Blake
Chicago, IL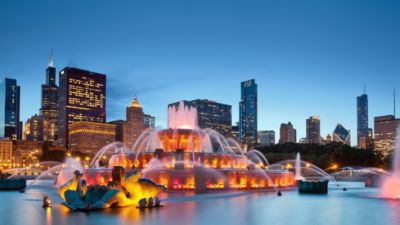 12,000 Vacation Points*
7-Night October Stay
2-Bedroom Townhome
MountainLoft™
Gatlinburg, TN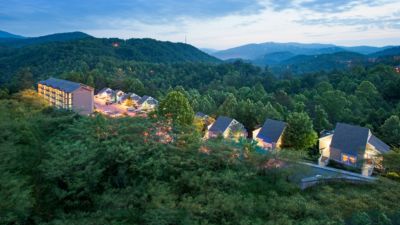 15,000 Vacation Points*
5-Night September Stay
3-Bedroom Cabin
Shenandoah Crossing™
Gordonsville, VA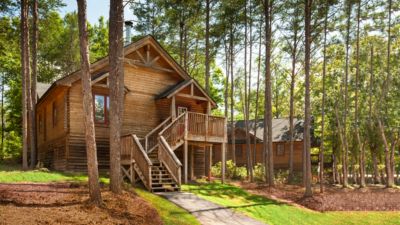 *Reservations are subject to availability. Certain restrictions may apply. Weekend and holiday availability is limited.

BEYOND BLUEGREEN
Bluegreen Vacation Club owners can use their Vacation Points to expand their vacation options beyond Bluegreen resorts and enjoy a wide variety of accommodations and experiences. These include exchanging your Points for hotel and resort stays at home and abroad, plus guided worldwide excursions to amazing destinations*

*Traveler Plus members have the option of paying for any Owner Adventures vacation with annual, biennial, borrowed and rented Vacation Points, a credit card or any combination of these.
---
Exchange Points for Stays Worldwide

Through Direct Exchange*, our seamless booking engine lets owners search for and book stays at handpicked, high-quality resorts in places like California, Canada, Mexico and more, plus over 300 unique hotels in the upscale Choice Hotels® Ascend Hotel Collection® and Cambria Hotels® properties. Vacation Points can also be used to book stays at over 4,200 resorts worldwide through RCI®, an affiliated exchange company and one of the largest in the world.

*Only Traveler Plus members with a Bluegreen Vacations ownership purchase date of July 1, 2006 or later are eligible for the Direct exchange benefit.
---
Group Travel to Bucket-List Destinations

Owner Adventures offers owners the chance to experience faraway places from China's Great Wall to Peru's Machu Picchu and many more in comfort and style–without sacrificing authenticity. Accompanied by Bluegreen hosts, each Owner Adventure includes all-inclusive stays, exciting excursions, receptions, interactions with local peoples, cultures and cuisines and much more, to ensure the trip
of a lifetime.
Bucket List Vacations
with Owner Adventures
Each year, Bluegreen travel specialists plan amazing guided group travel excursions for owners to once-in-a-lifetime destinations like Alaska, the Peruvian Amazon, Iceland, Tahiti, the Galapagos Islands and more. On a recent African Owner Adventure, owners on safari experienced the unforgettable great herd migrations of the Serengeti.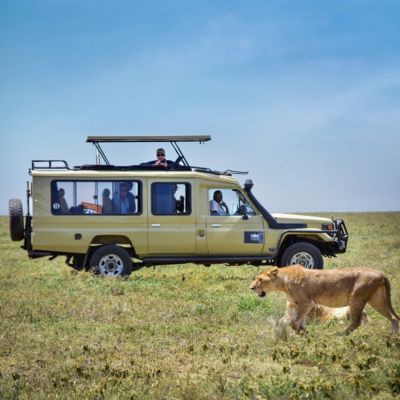 "I have always dreamed of going to Africa. We wouldn't have been able to do it without it being guided. And it was fully guided."
CANDACE S., OWNER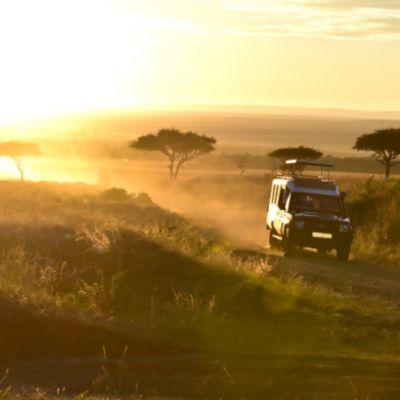 "The great migration of wildebeest was phenomenal. Thousands and thousands in almost a single file as far as the eye can see."
SUZANNE S., OWNER
We Deliver a Better Way to Vacation
At Bluegreen Vacations, we're in the business of creating lasting vacation memories. Our purpose is to provide our 220,000+ owners with a great vacation experience, every time. We fulfill that purpose by going above and beyond to deliver the unexpected, and by putting the needs of our owners and guests first.