Design your ideal getaway to New York City, New York
Described as the "Capital of the World," no place on earth blends the dynamism, creativity, energy and diversity of New York City. This beacon of culture and capitalism has long drawn the dreamers and the doers–the best of the best–to hone their talents and live their dreams out loud, whether on a Broadway stage, a fashion runway, a Wall Street corner office, a Madison Avenue ad agency, or a million other professions. It's a city of towering monuments to man's engineering prowess and the desire to achieve, from the Art Deco Empire State Building to the iconic Brooklyn Bridge, and from the Lincoln Tunnel to the shiny new Freedom Tower that rose from the ashes of tragedy.
There's so much to see and do on this densely-populated island that measures only 13.4 miles long and 2.3 miles wide and is home to 1.7 million people. You can't possibly see everything there is to see and experience in a city as great as New York in just one visit, but you can sure try! From hit Broadway musicals to world-class museums, Carnegie Hall concerts to Lincoln Center symphonies, Times Square sightseeing to Central Park carriage rides, and Statue of Liberty tours to Greenwich Village walking tours, New York truly offers something for everyone. And we haven't even talked about food...yes, you'll definitely need to plan on a return visit to NYC just for the food!
THINGS TO DO IN NEW YORK CITY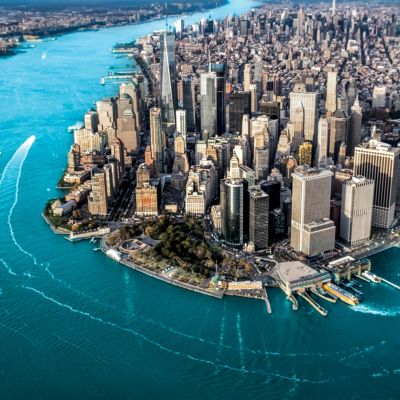 Circle Line Sightseeing Cruises
Give your feet a break and enjoy breathtaking views of the NYC skyline aboard a sightseeing cruise. Cruises depart from lower Manhattan and completely circle the island as you and your family enjoy a narrated tour that highlights the many points of interest along the way.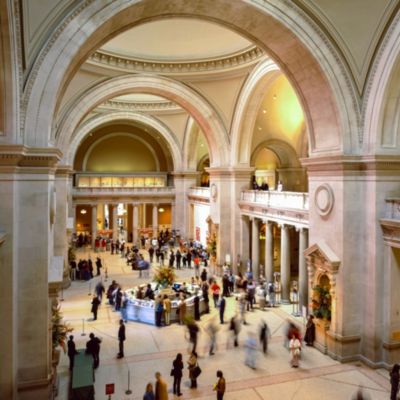 The Metropolitan Museum
One of the world's largest and finest art museums, The "Met" contains extensive holdings of African, Asian, Ancient Greek and Roman, Byzantine and Islamic art, plus a reconstructed ancient Egyptian temple.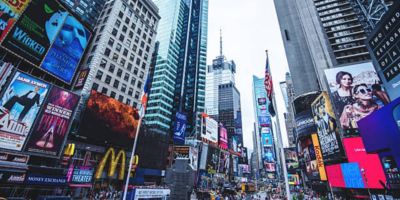 Times Square
This major commercial intersection is also a primary tourist destination, shopping, dining and entertainment center that encompasses the Broadway theater district. It is visited by millions each year who are drawn to the exciting nonstop show of neon lights and flashing billboards.
AREA MAP
Club Associate Resorts were not originally developed by Bluegreen but are included in the resort portfolio to expand the choices available to Bluegreen owners in a variety of attractive vacation destinations.