Design your ideal getaway to Vail, Colorado
Vail, Colorado is a haven for families who love to vacation in spectacular outdoor settings. Nestled in the heart of the Rocky Mountains, the town will treat you to incredible scenery at every turn. It's a popular family vacation destination for good reason, with world-renowned snow sports in winter, and popular activities like mountain biking and hiking in summer. There's a world of fun to be discovered any time of year!
Stroll through the original ski villages, now transformed into charming pedestrian towns. Dine on delicious Après Ski fare. Take in a mountain festival or enjoy a guided tour. Amazing winter activities go hand in hand with a Vail getaway, but every season is an outdoor lover's showcase. Ride on a sleigh or ski the mountain peaks and you won't be disappointed by a Colorado winter. But in summer, the village's stunning gardens and fun festivals come alive with warm sun and green-topped mountainsides.
There's so much to see and do! So, pack your bags and enjoy a stay in Vail, where natural beauty meets the richness of modern life.
THINGS TO DO IN VAIL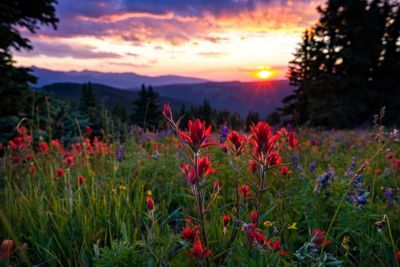 The Betty Ford Alpine Gardens
These are the highest botanical gardens in North America, at an elevation of 8,200 feet above sea level. The gardens cover over three acres and feature a diverse collection of alpine plants and flowers, flower-studded slopes. showcasing the unique beauty of high-altitude flora from around the world.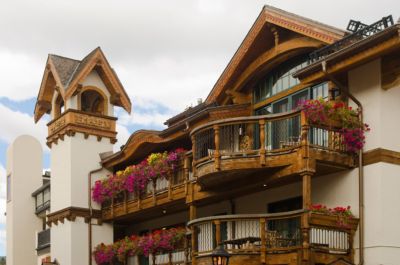 Vail's Villages
Villages are quaint pedestrian-friendly in the heart of it all. Enjoy three experiences: Vail Village, at the base of Vail Mountain, is home to a variety of boutiques, art galleries, and more. Lionshead Village offers a mix of upscale boutiques as well as ski and outdoor gear shops. The Shops at Vail Square is an outdoor shopping center at Lionshead Village, offering a variety of stores in which to find the perfect gift.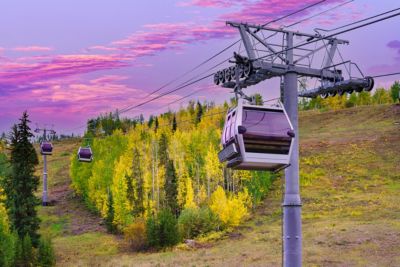 Gondola Rides
Take a scenic gondola ride—or two! They let you soar across the landscape in style. The Eagle Bahn Gondola and the Gondola One take visitors high up to the top of the mountain, offering unparalleled views of the surrounding landscape.
AREA MAP
Club Resorts are typically developed and/or managed by the Bluegreen family of companies. Each resort is held to the high Bluegreen standards for accommodations, amenities, service and hospitality.