Design your ideal getaway to Ft. Myers/Sanibel
Your morning wake-up call is the sound of gently-breaking waves in the Gulf of Mexico, along with the song of seagulls surveying your island retreat below. Stepping out onto your private balcony, you sip your first morning coffee and catch the welcome sight of shell collectors as they comb the beach for the sea's prize gifts, guided by the soft rays of warm light common to an island sunrise. This is your chance to live out your postcard-perfect and cozy island life on the white sands of Ft. Myers Beach and Sanibel Island on Florida's southwest coast.
By afternoon light, you'll be ready to take a break from the fun beachfront action and enjoy a game of tennis or refreshing dip in the resort pool. Later in the day, explore the island by bike and leisurely browse the rows of quaint shops, boutiques, and the inviting outdoor cafes of Sanibel's downtown. Your island home-away-from-home is where you'll return to relax in the hot tub before grilling fresh Florida seafood. What better way to end this perfect day than with a cool cocktail as you toast another world-famous sunset?
THINGS TO DO IN FT. MYERS BEACH & SANIBEL ISLAND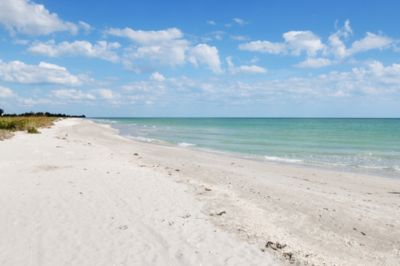 Bowman's Beach
Stroll Bowman Beach's miles of unobstructed white sand literally covered in shells brought ashore by the Gulf's soft, lapping waves. Want to know the secret to finding the rarest gems? Wade waist-high in the water and dig your toes in to find hidden shells under the warm sand.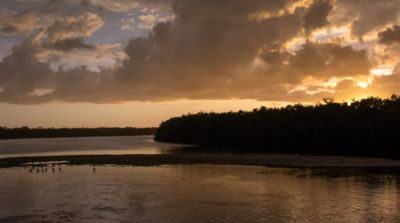 J.N. Ding Darling
This National Wildlife Refuge with an unusual name is where you'll discover 5200 acres—one of the country's largest—undeveloped mangrove ecosystems. Migratory birds are plentiful here with over 245 different species, plus gentle manatees and alligators, too.
AREA MAP
Club Associate Resorts were not originally developed by Bluegreen but are included in the resort portfolio to expand the choices available to Bluegreen owners in a variety of attractive vacation destinations.