Design your ideal getaway to Miami, Florida
The first thing visitors to Miami notice is the intense tropical sunlight. It reverberates off vintage pastel-colored beachfront Art Deco hotels and gleams off shiny new high-rise buildings rising like giant mushrooms along the downtown skyline. The intense mid-day sun makes you realize you're somewhere tropical, almost foreign yet so familiar. This is the essence of Miami–a sleepy, tropical resort town that has been transformed into a vibrant multicultural city where bathing suits and flip flops co-exist with high fashion, and where you can set the pace of your vacation as low-key or high energy as you want.
The intimate north Miami beach community of Surfside is the premier place to base yourself while you explore this unique destination. Indulge in early morning beach walks under cerulean skies and enjoy the delicious feeling as you sink your toes into the sun-warmed sand. Back in town, browse world-class shops and enjoy international gourmet fare before an afternoon venture to sultry South Beach. Prepare to be swayed by Latin rhythms, caressed by warm sea breezes, and mesmerized by the sunset's changing hues against candy-colored architecture as neon signs alight.
THINGS TO DO IN MIAMI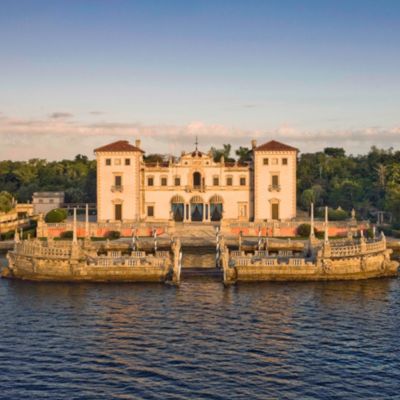 Vizcaya Museum and Gardens
This historic estate set on beautiful Biscayne Bay is home to formal gardens with detailed sculptures, lush grottoes, Renaissance gardens and a Mediterranean Revival mansion that serves as a museum.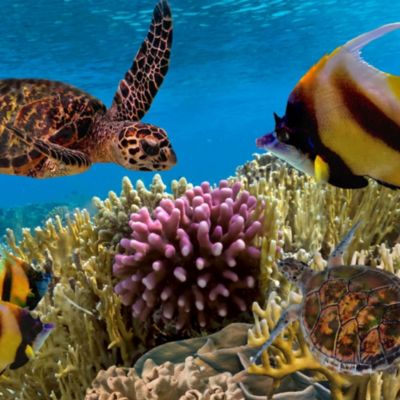 Miami Seaquarium
No trip to Miami would be complete without a visit to this 38-acre oceanarium and its collection of marine life, including docile sea cows, colorful tropical fish, sharks and sea turtles, plus birds and reptiles.
Miami Design District
This re-imagined neighborhood has become a hub of fashion, style and innovation, where luxury boutiques, art galleries, upscale interior design houses and celebrity-chef restaurants draw thousands of visitors each day.
AREA MAP
Solara Surfside™ is located in Surfside, Florida, US and is in The Cityscape Collection.
Club Resorts are typically developed and/or managed by the Bluegreen family of companies. Each resort is held to the high Bluegreen standards for accommodations, amenities, service and hospitality.