Design your ideal getaway to New Orleans, Louisiana
A single visit to New Orleans will put you under its spell like a potion brewed by Marie Laveau herself–the legendary Voodoo Queen of New Orleans. The city's lively charms seep into your daydreams, whetting your appetite for frosted beignets, spicy steamed crawfish and dark-roux Gumbo. You'll come to the Big Easy to escape the ordinary, but you'll stay for the colorful Creole culture, raw street sounds and nonstop joyous atmosphere that doesn't end when Mardi Gras does.
A stay in New Orleans is a feast for the eyes, ears and soul. Beneath wrought iron balconies and down gas-lit corridors, you'll hear the timeless sounds of live blues and jazz–a hat-tip to a musical legacy so rich that it attracts musicians from all over the country. Feel the city's French-accented past come to life along Bourbon Street, where history meets entertainment in the heart of the historic French Quarter. Don't be surprised if the bands on every corner move you to sway and dance in the streets.
FEATURED RESORT
Bluegreen Club La Pension™
New Orleans, LA

Explore
FEATURED RESORT
The Marquee
New Orleans, LA
Explore
THINGS TO DO IN NEW ORLEANS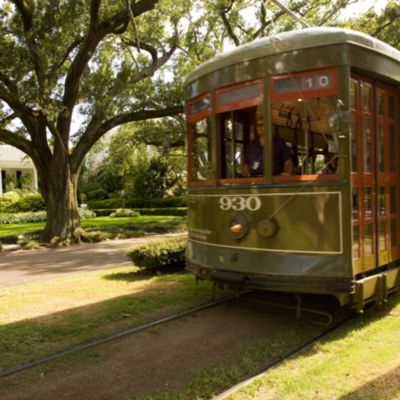 Garden District Tour
This beautiful neighborhood features a large collection of lovingly-preserved gorgeous antebellum mansions. Be sure to visit to the historic 19th century Lafayette Cemetery No. 1, featured in a number of Hollywood films.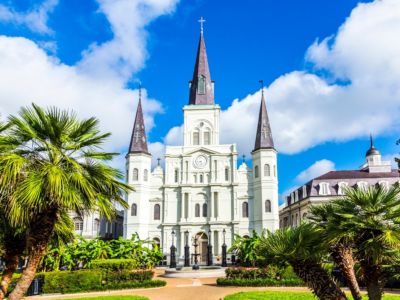 Jackson Square
Originally known as Place d'Armes, this historic square on the Mississippi River is home to the iconic St. Louis Cathedral and the Presbytere and Cabildo museums. It's also an open-air home to the city's many artists, who set up shop daily.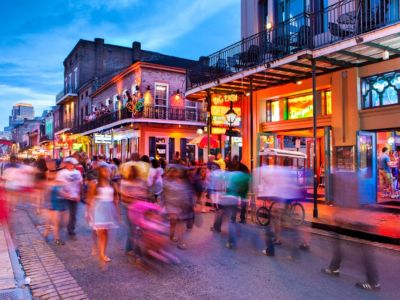 French Quarter
Explore the oldest neighborhood in the city, home to jazz clubs, boutiques, galleries, restaurants, bars and shopping. Stop in Café Du Monde for a fluffy beignet and enjoy a French Quarter history or ghost tour.
AREA MAP
Bluegreen Club La Pension™ is located in New Orleans, Louisiana, US and is in The Heritage Collection.
The Marquee is located in New Orleans, Louisiana, US and is in The Cityscape Collection.
Club Resorts are typically developed and/or managed by the Bluegreen family of companies. Each resort is held to the high Bluegreen standards for accommodations, amenities, service and hospitality.