Design your ideal getaway to Nashville, Tennessee
Downtown Nashville is a bustling hub that boasts an extraordinary and vibrant music scene, fascinating historic landmarks worth exploring, and exciting attractions for people of all ages.
Nashville is a city with a diverse and fascinating musical history. You can explore famous venues like the Ryman Auditorium, the Country Music Hall of Fame, and the vibrant Broadway district. Experience live music at renowned honky-tonks and learn about the rich history of Nashville's thriving music industry.
In addition to its musical roots, the area boasts a wealth of cultural and historical sites. Explore the Tennessee State Museum, the Frist Art Museum, and the Johnny Cash Museum to immerse yourself in the city's fascinating past and thriving arts scene.
The surrounding area offers a variety of shopping options. Visit the nearby 5th Avenue of the Arts for a unique collection of art galleries and specialty shops or head to the Mall at Green Hills for a more traditional shopping experience featuring popular retail stores.
Nashville's beautiful parks and green spaces are also easily accessible. Stroll along the scenic Riverfront Park, visit the picturesque Centennial Park with its full-scale replica of the Parthenon, or explore the lush grounds of the Cheekwood Botanical Garden and Museum of Art.
THINGS TO DO IN NASHVILLE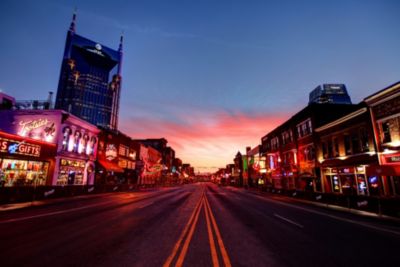 The Broadway Historic District
Famous for music and tourism, Lower Broad draws country music fans to its honky-tonk bars. Former stores on this street fueled Nashville's late 19th-century economy and now serve as restaurants for locals and tourists.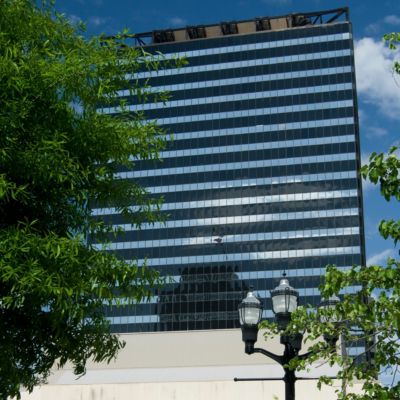 Tennessee Performing Arts Center
At TPAC, you'll find diverse entertainment options, including dance, theater, and family programming. It hosts a wide variety of special events and is also the home of three resident artistic companies—Nashville Ballet, Nashville Opera, and Nashville Repertory Theatre.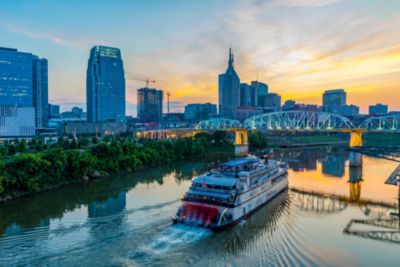 General Jackson Showboat
The renowned Nashville riverboat, General Jackson, offers live entertainment, dining, and scenic cruises on the Cumberland River. Visitors can indulge in a unique and immersive experience with its grandeur, captivating performances, and delicious cuisine.
AREA MAP
Club Resorts are typically developed and/or managed by the Bluegreen family of companies. Each resort is held to the high Bluegreen standards for accommodations, amenities, service and hospitality.