Design your ideal getaway to San Antonio, Texas
Texas Hill Country sits at the crossroads of the west, south and central parts of the Lone Star State, and is the unofficial border between the American Southwest and Southeast. It is here, surrounded by rugged hills of limestone and granite, that San Antonio grew from a small Spanish mission 300 years ago to become a major U.S. city with a diverse and vibrant history still reflected in its art, architecture, cuisine and culture. The Alamo, a Franciscan mission and site of an important battle for Texans fighting for their independence, is located right in downtown San Antonio, as is the magnificent Cathedral of San Fernando, the Spanish Governor's Palace and the charming, historic La Villita Arts Village.
Winding its way through downtown, the city's famed River Walk is a verdant oasis of cypress-shaded paths, arched stone bridges and lush landscapes. This urban sanctuary lined with restaurants and shops provides millions of visitors each year with easy access to the city's cultural hot spots, historic sites and other attractions including the Alamo, the San Antonio Museum of Art and the Arneson River Theatre.
THINGS TO DO IN SAN ANTONIO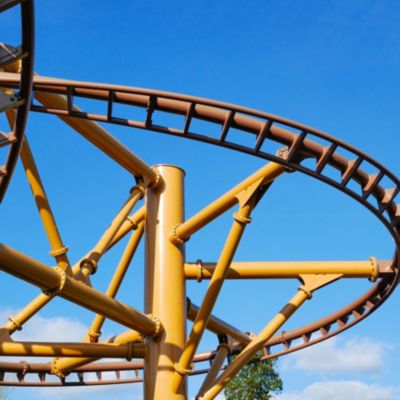 Six Flags® Fiesta Texas
Enjoy 200 acres of thrill rides with names like Scream, SkyScreamer, Superman Krypto Coaster and Thunder Rapids at one of America's most-loved adventure theme parks located just outside of the city.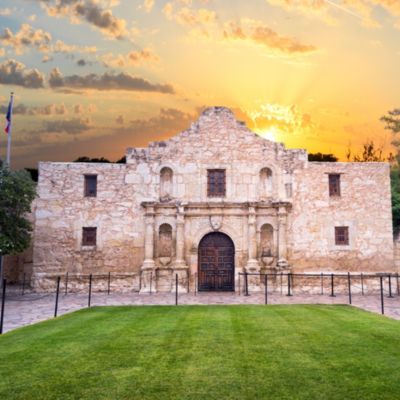 The Alamo
Although it is best known as the site of the 1836 Battle of the Alamo, this Franciscan mission established in 1718 has been under the banner of six nations and served as a garrison for five different armies.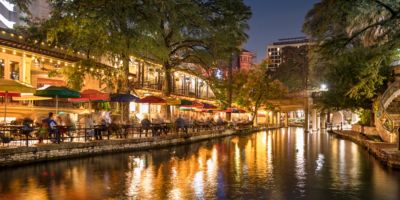 River Walk
The largest urban ecosystem in the nation is tucked quietly below street level. Its 15 miles of sidewalks and paths provide a serene and pleasant way to navigate the city. Ride a river cruiser, rent a bicycle or take your time seeing the sights on foot.
AREA MAP
Eilan Hotel & Spa is located in San Antonio, Texas, US and is in The Amusement Collection.
Club Resorts are typically developed and/or managed by the Bluegreen family of companies. Each resort is held to the high Bluegreen standards for accommodations, amenities, service and hospitality.