Design your ideal getaway to Daytona Beach, Florida
Watching children play in the surf and listening to the plaintive cry of seagulls in the distance, it's hard to imagine that Daytona's hard-sand beach was once the setting for fifteen world land speed records. The Daytona Beach and Road Course was the predecessor of the world-famous Daytona Beach International Speedway–home of the Daytona 500, the most prestigious race in NASCAR®. And while the old beach course is gone, everyone still enjoys the thrill of driving on the sand at this seaside playground where sun, surf and fun are a way of life.
Daytona's Main Street Pier stretches more than 1,000 feet into the blue waters of the Atlantic. As the longest pier on the entire East Coast, it's perfect for fishing—which just happens to be free and requires no license. Even if you catch nothing more than memories, you'll have some great fish stories to tell. Enjoy great meals at one of the many local restaurants right on the beach, with the sound of crashing waves creating a unique ambiance. And if fast-paced action excites you, put it in high gear at one of the nation's premier race tracks.
THINGS TO DO IN DAYTONA BEACH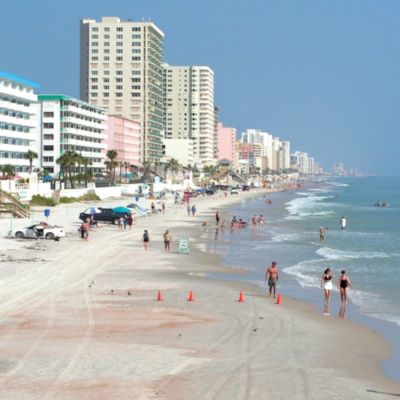 Drive-On Beach
Make tracks while driving on this iconic beach along the Atlantic Ocean. It's one of the world's last drive-on beaches, so put the top down and feel like a rebel as you cruise past sunbathers.
Ponce de Leon Lighthouse
Climb up 203 steps to the peak of this historic landmark. At 175 feet, it stands taller than any other lighthouse in the state of Florida. This architectural wonder is 32 feet in diameter and tapers to a narrow 12 feet at the top.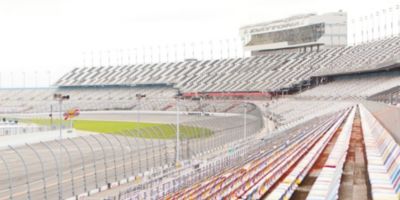 Daytona International Speedway
The 480-acre motorsports complex is the city's claim to fame as the home of the biggest racing competitions in the world. Daredevils can ride on the Daytona track, accelerating to speeds of 160 miles per hour in an authentic NASCAR® stock car.
AREA MAP
Associate Resort
Club Resort
Club Associate Resorts were not originally developed by Bluegreen but are included in the resort portfolio to expand the choices available to Bluegreen owners in a variety of attractive vacation destinations.
Club Resorts are typically developed and/or managed by the Bluegreen family of companies. Each resort is held to the high Bluegreen standards for accommodations, amenities, service and hospitality.