Design your ideal getaway to Charleston, South Carolina
You can't help but feel history's embrace as you walk along Charleston's well-worn cobblestone streets and admire lovingly-restored architecture that dates as far back as the early 17th century. This bustling southern seaport was once the main exporting gateway for cotton, indigo, tobacco and rice. The fortunes from that trade were used to build beautiful antebellum mansions along the waterfront battery that thankfully survived the Civil War bombardment of Fort Sumter in the harbor. They serve as graceful reminders of this city's storied past.
As the home of Lowcountry cuisine, Charleston is also a foodie destination where renowned chefs create updated versions of traditional dishes at a range of upscale dining venues and eateries. Contemporary art galleries, nightclubs and boutiques stand shoulder to shoulder with centuries-old pastel-colored structures, highlighting a truly charming destination that honors and coexists with its past while embracing the future.
FEATURED RESORT
The Lodge Alley Inn™
Charleston, SC

Explore
FEATURED RESORT
Explore
THINGS TO DO IN CHARLESTON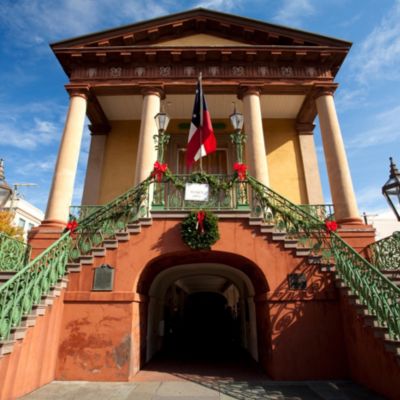 Charleston City Market
Located in the city's historic downtown district, this open-air emporium has brought vendors and buyers together for well over 200 years.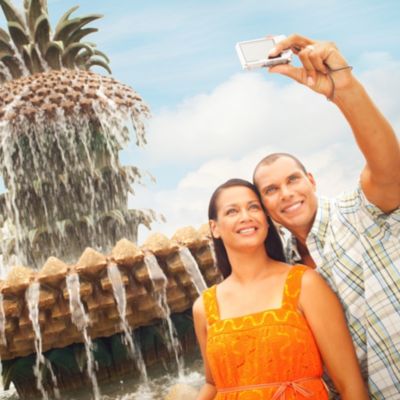 Waterfront Park
This 10-acre park along the Cooper River is the perfect place to take in picturesque views of the Charleston waterfront or just to take a break from downtown sightseeing.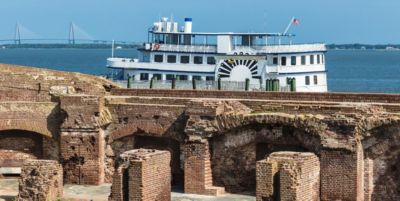 Fort Sumter
The first shots of the Civil War were fired here in Charleston Harbor. Take a ferry out to this harbor fortress, one of Charleston's many well-preserved structures that bring history to life.
AREA MAP
King 583 is located in Charleston, South Carolina, US and is in The Cityscape Collection.
The Lodge Alley Inn™ is located in Charleston, South Carolina, US and is in The Heritage Collection.
Club Resorts are typically developed and/or managed by the Bluegreen family of companies. Each resort is held to the high Bluegreen standards for accommodations, amenities, service and hospitality.